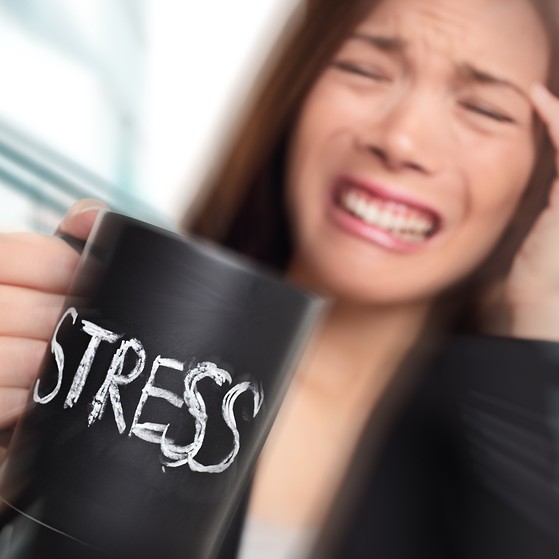 For many individuals, stress has become a common part of their lives. With a life full of hassles, demands, frustrations, and deadlines, undue stress can cause or aggravate many health problems. The most common symptoms of stress include: fatigue, loss of sleep, headaches, sinus congestion, mood swings, neck tension, shoulder tension, low back tension, and digestive problems.
There are many types of stress including: physical origins of stress, chemical stress, and emotional stress. Too much stress on the body can have damaging effects on a personís overall health and nervous system. When the body gets overloaded with stress and other issues, it is not able to function at optimal levels, which may lead to malfunctions. Depending upon the extent of the malfunction and the area that is affected, the body will break down and present some or more of the above stated symptoms.
Stress is often unavoidable; however, this does not mean that stress is not manageable. Chiropractors encounter many stress related injuries and disorders each and every day, and have had great success in preventing, minimizing, and even eliminating stress related conditions.
Not all stress is bad. Some stress can help people perform better under pressure and can motivate many individuals to do their best work. But when you are constantly placed under stress, your mind and body can pay the price. Learn to better protect yourself by understanding the signs and symptoms of stress and start taking the necessary steps to reduce its harmful effects.

Download PDF