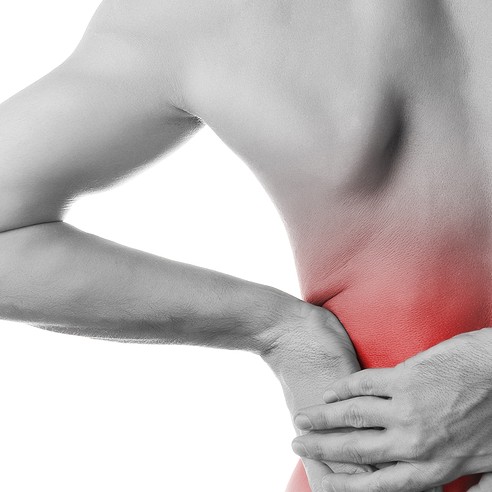 Do you ever suffer from nagging back aches after a long days work or after waking in the morning? Does your lower back pain keep you from enjoying your life, playing with kids, participating in hobbies, or keeping you from your job? You have probably answered yes to one of these questions. Low back pain is one of the most common health problems and it has resulted in many thousands of hours of lost work wages, and an even greater amount of lost time with loved ones and friends. Your chiropractic doctor specializes in diagnosing and treating low back issues.
Typically, younger adults are more likely to experience back pains that is caused by lower back muscle strain or from issues within the disc space itself. Problems of the disc space might include lumbar disc herniation or lumbar degenerative disc disease. Severe aching and pains in the lower back region may be triggered by sudden movements or by lifting a heavy object.
Possible causes of back muscle strain or ligament strain includes: twisting, lifting heavy objects, or sudden movements that cause the ligaments and muscles to stretch; causing microscopic tears. Back strain and ligaments strain is considered the leading cause of acute low back pain.

Symptoms of lower back pain include the following:
• Pain that tends to be dull and achy
• Localized soreness upon touch
• Reduced ability in movements, sometimes severe enough to prevent walking and standing
• Muscle spasms that can be quite severe
• Pain that moves down the leg or pain that moves around the groin, upper thigh, buttocks, but will tend to remain above the knee

Download PDF