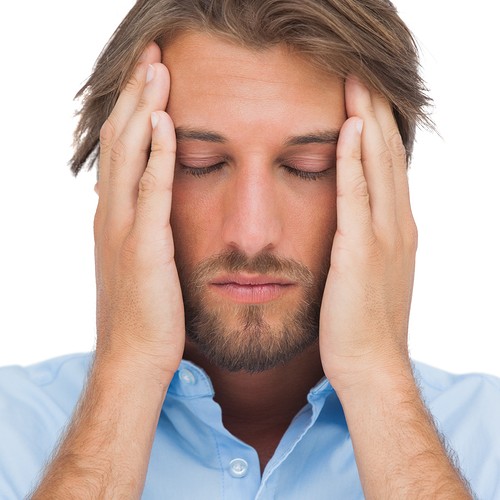 Quite a growing epidemic in our society is headaches and tension headaches. Oftentimes, these headaches are dismissed as a part of everyday life. This should not be considered normal. On average, people should only encounter one headache every 3 to 4 months. People that suffer from more frequent headaches will try to use pain medications to mask their headache pains. In many of these cases, headaches have been linked directly to spinal misalignments or vertebral subluxations, nerve irritations, and muscle imbalances.
Your chiropractor is specifically trained to diagnose and treat headache conditions. If you happen to suffer from headaches more than once a month, suffer headaches weekly or even daily, your body is telling you that something is definitely not right. Chiropractic care has a proven track record of success in reducing and eliminating headaches.
The most common type of headache is the tension headache. While not very well understood, most people have described the tension headache as having a band of pressure around their head lasting anywhere from 30 minutes up to a week.
Tension headaches can be associated with improper alignment of the joints of the spine and muscles that are tightening in the back of the neck. Lifestyle changes and chiropractic adjustments are some of the best ways to combat tension headaches.

Download PDF